Fujisan Library
---
Beginning from "Manyoshu", Japan's oldest poetry anthology, to history book, travel journal, novel, photobook, Fujisan has been appearing in various works since ancient times. And its magnificent figure has greatly influenced not only Japanese but also overseas writers and artists.
In the South Hall Library, we have all these books related to Fujisan. In addition to that, talk events and workshops concerning Fujian are heled regularly. And a very big scale of work by the artist Akira Yamaguchi can be appreciated. It is actually linked with each exhibit in this hall, so every one of you from children to grown-ups should be able to enjoy deepening your understanding of Fujisan through this great work of art.
---
The South Hall Library is largely divided into four themes.
Under the first theme "Sense of Wonder / Wonders of the beautiful great nature, the books related to the contents of the exhibition "I. To know Fujisan, the World Heritage Site" are featured. You can find books to tell about the interesting things and beauty of the natural world, including large-type of photo albums and picture books that make you enjoy the charm of Fujisan literally through your eyes.
Under the second theme "Her Landscape/ Fujisan by Artists", the books related to the contents of the exhibition "II. The sacred place/ the source of artistic inspiration" are featured. Based on "faith" and "arts" as keywords, we try to have deep understanding of the historic background how much "Fujisan" influenced the culture and lives of Japanese people.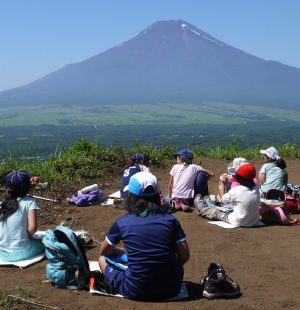 ---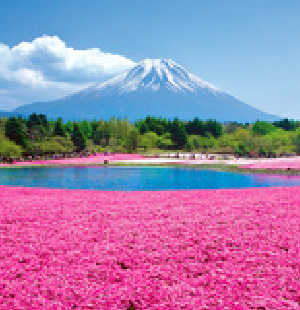 Under the third theme "Wandervogel / Encouragement of Fujisan", books related to the contents of exhibition "Ⅲ. To experience the world of Fujisan" are featured. Here, you can learn the basic knowledge of mountaineering and how to enjoy outdoor activities. Also, through non-fiction works, you can experience from various viewpoints for yourselves how others had experienced Fujisan.
Under the last theme "Our Planet / Any and all beautiful things in this world", books related to the contents of the exhibition "IV. Fujisan to the future" are featured. You can encounter the works to be a hint that lead us to understand more deeply the World Heritage Site Fujisan and its component parts.
We hope you could try looking for one favorite book of yours here.